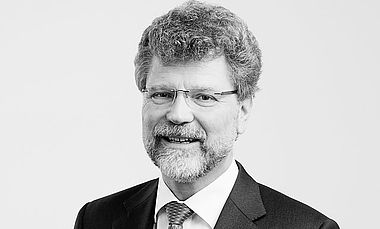 Andreas Beyer studied both general and process engineering at the University of Erlangen-Nuremberg where he received his diploma in 1987. In the ensuing three years he conducted research in the extraction of high-molecular substances by means of supercritical fluids and was awarded a doctorate in 1990 for a thesis on determining mass transfer coefficients of high-molecular substances in binary and in ternary systems.

Following three years of legal and practical training at WUESTHOFF & WUESTHOFF, Andreas Beyer was admitted as a German Patent Attorney in 1993 and qualified as European Patent Attorney in 1994. He acquired comprehensive knowledge of the U. S. patent granting procedure and of applied common procedural law at the Intellectual Property Summer Institute of the Franklin-Pierce Law Center, Concord, New Hampshire (U.S.A.), in 1992.

His practical activities cover all fields of Intellectual Property protection, notably patent prosecution, oppositions and patent infringement suits, as well as design patents and trademarks. He is also frequently involved in the negotiation of license agreements. Andreas Beyer lectures in Patent law at the University of Erlangen-Nuremberg.
Our team
The profiles of our attorneys and experts shown here are designed to give you a first impression of their professional background and experience. We would be happy to provide more detailed information upon request.