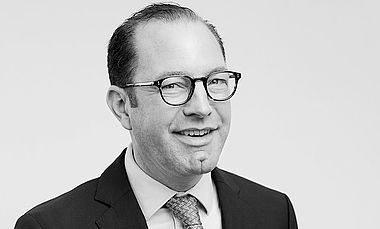 Being an Attorney-at-Law since 2005 and a Certified Specialist in IP Law since 2010 Steffen Kirschstein-Freund represents clients in the field of trademark, design, copyright and unfair competition matters, both in court and out of court. Mr. Kirschstein-Freund advises national and international companies on trademark creation and brand architecture. His practice also covers the development and implementation of worldwide Intellectual Property (IP) strategies, and the consolidation of trademark and design portfolios. Furthermore, Mr. Kirschstein-Freund intensively deals with product piracy issues.

After finishing law school at Würzburg University, Mr. Kirschstein-Freund focused on international IP law and EU competition law within a "Commercial Law" masters program at Aberdeen University, Scotland. During his traineeship in legal practice Mr. Kirschstein-Freund worked with a Frankfurt based law firm specialized in unfair competition and copyright law. During this period he also gained practical experience in the field of IP rights at the Higher Regional Court of Frankfurt/ Main. After passing his second legal state examination, Mr. Kirschstein-Freund enhanced his expertise in IP law in the course of his second Masters studies at the Düsseldorf University Institute of Intellectual Property Law.

In 2006 Mr. Kirschstein-Freund took up his employment at WUESTHOFF & WUESTHOFF for two years where he consulted and represented clients in trademark, design, copyright and unfair competition law issues. In the following four years he managed worldwide trademark and design portfolios of American, German and Italian companies, and advised on unfair competition law and copyright matters at a notable Munich IP law firm.

As of December 2012 Mr. Kirschstein-Freund is back on board of WUESTHOFF & WUESTHOFF.

Mr. Kirschstein-Freund holds lectures and, in his consultative function towards his clients, gives training sessions on trademark law topics. He is member of GRUR (German Association for the Protection of Intellectual Property).
Our team
The profiles of our attorneys and experts shown here are designed to give you a first impression of their professional background and experience. We would be happy to provide more detailed information upon request.