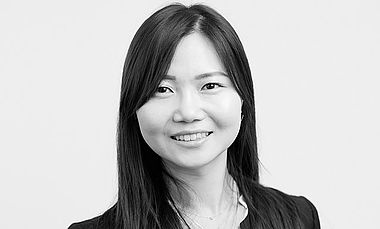 Ms. Sooyeong Jo studied electrical engineering at Korea Advanced Institute of Science and Technology (KAIST) where she received her Bachelor of Science degree in 2011. During her studies, Ms. Jo had the opportunity to gain practical experience as an intern engineer in LIG Nex1, a Korean aerospace manufacturer and defense company. After graduation, Ms. Jo passed the Korean patent attorney exam in 2012 and was admitted as a Korean patent attorney in 2013. Ms. Jo was appointed as a member of the review committee for patent attorney examination based on outstanding results at the exam.

Ms. Jo worked in an intellectual property law firm in Seoul for three years as a patent attorney. Her practice focused on Korean patent law, including the preparation and prosecution of Korean, U.S. and Japanese patent applications.

Ms. Jo joined WUESTHOFF & WUESTHOFF in 2016. Her current focus is on patent prosecution and litigation in the fields of electrical engineering, information and communication technology, and electronics.
Our team
The profiles of our attorneys and experts shown here are designed to give you a first impression of their professional background and experience. We would be happy to provide more detailed information upon request.