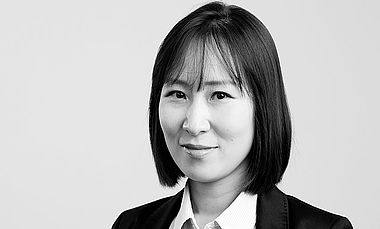 Ms. Park studied Electrical Engineering at the Seoul National University in South Korea, where she obtained a bachelor degree. Her bachelor thesis concerned an "Applicability study of MEMS (micro-electromechanical system) in patients with cerebrovascular diseases".

Before she started her career in intellectual property rights, Ms. Park worked in the photovoltaic industry. As a supply-chain-manager at Samsung Corporation, she was in charge of raw material trading and risk management. Later on, at the company Solar Park Manufacturing Equipment, she developed a data communication system for a solar module production line and took part in several projects concerning the automation of production processes.

Since 2014, Ms. Park is active in the field of intellectual property rights as a patent engineer. Her activities focus on the patent granting procedures before the European Patent Office, particularly, in the fields of electrical engineering and mechanical engineering.
Our team
The profiles of our attorneys and experts shown here are designed to give you a first impression of their professional background and experience. We would be happy to provide more detailed information upon request.