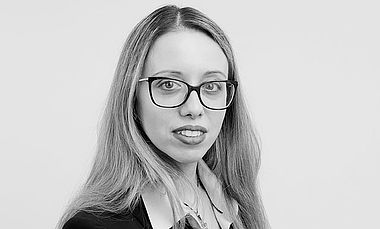 Stefania Viano studied Law at the University of Turin, Italy, with a main focus on public law and public finance law. In 2006, she obtained her Master degree with merit. After a period of collaboration as a research assistant, she obtained a degree in economics. Subsequently, she worked for some years as a research fellow in the field of financial mathematics and statistics at the University of Turin, where she was involved in research projects developed in collaboration with the public sector.

Stefania Viano started her legal and practical Intellectual Property training in 2011 in a medium-sized law firm in Turin, where she was engaged in different issues regarding Intellectual Property, especially concerning drafting and prosecuting patent applications in the field of mechanical and electromechanical engineering. In 2014, she was admitted as a registered Italian Patent Attorney.

Stefania Viano joined WUESTHOFF & WUESTHOFF in 2016. She currently focuses on prosecuting patent applications in the fields of medical and mechanical engineering.
Our team
The profiles of our attorneys and experts shown here are designed to give you a first impression of their professional background and experience. We would be happy to provide more detailed information upon request.