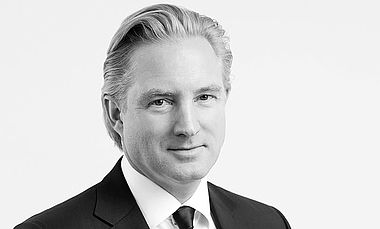 Bernhard Thum studied mechanical engineering at the University of Stuttgart, gaining his diploma in 1996. In addition to the classical disciplines of mechanical engineering, he focused on biomedical engineering and applied informatics. He was subsequently employed in the R&D department of the Siemens Medical group, where he was an inventor of a plurality of patent applications.

Prior to joining WUESTHOFF & WUESTHOFF he was engaged as a trainee and later - following his admission as a German Patent Attorney and a European Patent Attorney - as a freelance patent attorney at a renowned IP law firm in Munich. Thereafter he was employed for a duration of three years in the Intellectual Property Department of Siemens AG in Germany and in the US. During his tenure at Siemens AG, he managed the patent portfolio of a development site prior to progressing to their licensing department, where he was responsible for multiple national and international licensing and infringement cases. As the head of the department, "Patents and Standards", he contributed to the coordination of world-wide standardization activities with respect to IPR questions.

Mr. Thum has delivered lectures at several international congresses in Europe and Asia. He currently focuses mainly on drafting and prosecuting patent applications as well as invalidating patents primarily in the fields of mechanical and biomedical engineering, information and telecommunication systems. His activities also include patent litigation cases.
Our team
The profiles of our attorneys and experts shown here are designed to give you a first impression of their professional background and experience. We would be happy to provide more detailed information upon request.